Here are just some of the many clients we have worked with – providing audits, training and complex implementations of analytics solutions.
Ella O'Riordan, SEO Manager, Decathlon UK

"Before our training with Polka Dot Data, I would say I had an intermediate level of knowledge of Google Analytics. After the training, my knowledge around wider Analytics topics is better and my confidence has certainly improved. I am more aware of data quality and how much this potentially impacts analysis and business decisions.
For me, the most useful thing I learnt is how to know what kind of data is being fed into our Analytics by simply looking at our source code, and that we can look at competitor source code to figure the metrics they might be using too. We also have a better understanding of what to look for to ensure we don't track any personal data and thus avoid any resultant fines.
I think the biggest thing for the team was being aware of mutual needs regarding data quality and default channel groupings. If we're making business decisions with this data, it's our responsibility to make it great! This will really help our international marketing activity moving forward."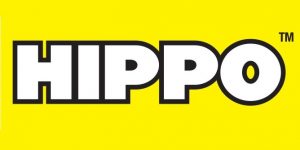 Jonathan Seymour, Marketing Manager, Hippo Waste Ltd
"Having full and complete data tracking gave us the knowledge and ability to see where our customers' pain-points were and enabled us to focus our resource on the most important improvements. Polka Dot worked with us during a period of very significant digital change, including an entire overhaul of our website and customer journeys.
We're pleased to say that we've delivered record-breaking results since then and continue to do so. It's absolutely fair to say that without Polka Dot helping us along the way, we couldn't have achieved this – their input was absolutely invaluable."
Miracle Inameti, SEO Manager, Erudite Agency
"Working with Polka Dot Data has increased our analytics diagnosis efficiency. We have access to some of the best minds in analytics. Before Polka Dot, we spent loads of time researching & testing issues relating to GA and GTM, now we have access to tried and tested solutions and our knowledge base has increased. We are very happy with the service."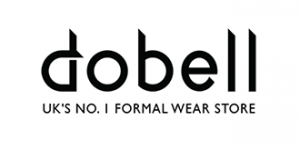 Tim Grimaldi, Director, Global Tailor
"Anna has been collaborating with us on improving our analytics setup, GTM integration and related training over the past 6 months. She is very knowledgeable and committed to getting the job done – She has a friendly and professional approach and I am happy to recommend her."
Brad Crete, Manager of Acquisition, TraegerGrills.com
"Polka Dot Data was an integral partner in cleaning up Traeger Grill's web data and analytics. They rearchitected our data layer on site to feed this into Google Analytics. Anna and team are extremely responsive and certainly experts in their field. I would highly recommend Polka Dot Data for any of your Google Tag Manager and analytics implementation or optimization needs!"
And lots more happy clients:
View our full range of Analytics services and see how we can help your business grow.